AC Repair in Northridge You Can Depend on
We understand it's an annoyance to be without air conditioning. That's why our knowledgeable repair technicians will have your residence feeling comfy again soon with our AC repair in Northridge.
With a name for finishing the task properly the first time, you can depend on our quality service to get your AC system working like it should.
Regardless of whether you are seeking regular service or emergency AC repair, we'll manage your needs. You can relax knowing your air conditioner is in knowledgeable hands.
AC Service in Northridge and Surrounding Areas
When you require quick AC service in Northridge California, rely on the experts at Enertek Air Conditioning & Heating.
Did you realize regular maintenance might help defend against the majority of troubles? While we're at your house, we can review your options for a routine maintenance plan. This keeps your air conditioning system operating at top effectiveness and may help it last for a greater amount of time.
If your aging air conditioner frequently has to have repair services, you might be due for AC installation. We'll work together to find the ideal solution for your home and budget.
When you need air conditioning services rapidly, call us at (818) 727-9993. You can also contact us online.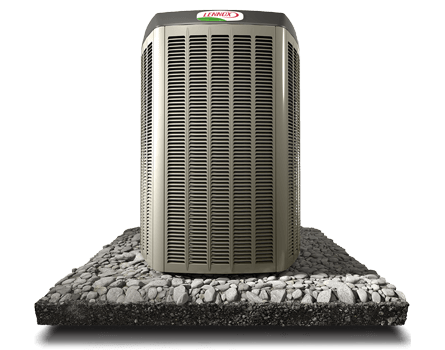 Honesty, integrity and professionalism
Having a company handling all your heating and cooling needs shouldn't signify that you're stuck with any average shop who cuts corners. Heating and cooling has been our excitement since 1992, and it's obvious in the work we deliver to our customers. We're dedicated to extending you the very greatest when it comes to all things HVAC, whether it's service, maintenance or heating and cooling systems.
Hear from our customers
"Jacob from Enertek was awesome! He came out early on a holiday weekend, was prompt and immediately diagnoses the issue and fixed it! Our cooling system-thermostat was only operating intermittently and strangely: The AC would come on for a short time then stop operating even though the thermostat said it was on and the fan would not operate either. When I described the issue Jacob immediately knew what it was – a clogged condensate line of all things! His suspicion was immediately confirmed on inspecting the central fan unit and he cleared the line and everything was good as new within 20 minutes! One last note: This was at my 95-year old mother's house and we were only in LA for that morning so we were really worried she would not have AC when 100+ temps were expected the next day and week. Thanks to Jacob we could be confident that she would be fine. Thank you Jacob!"
Bob R.
Receive up to $1,900 in rebates* OR make no payments, incur no interest for 6 months**!

You can save money while upgrading to a new, more energy-efficient home. For a limited time you can receive up to $1,900* in Rebates OR make no payments, incur no interest for 6 months** when financing a new Lennox system!

Lennox Premier Dealer
As a Lennox® Premier Dealer™, we're a part of the cream of the crop. Our professionals can handle any HVAC problems you're dealing with.
Our staff is educated to offer an excellent amount of comfort and support that exceeds your expectations. We'll pay attention to and handle your home comfort necessities. And make sure you're fully satisfied.
Since we're an associate of the leading brand name in home comfort, we sell some of the best energy-efficient systems you can get.